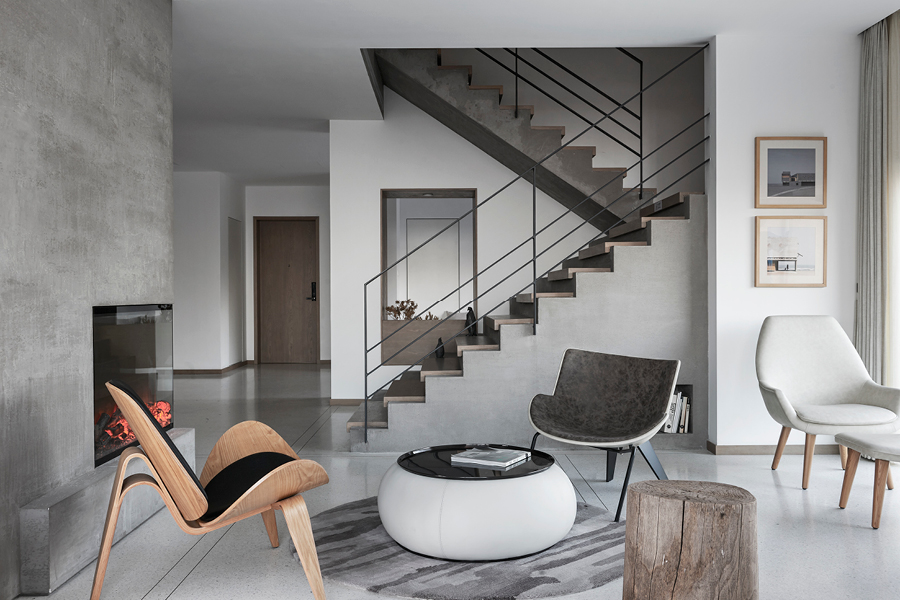 House T(Int.)
House by the Sea
The existing on-site structure was reclaimed and altered to allow an open-plan for more living spaces. In a sustainable way, we re-create a new spatial experience that flows "through" the building.
As one wandering into the House from the entrance, diffuse light streams in from all sides through the building, as well as the airflow, gives a feeling of openness which embraces the views of sea and sky.
The House T is intended to create a series of dynamic spaces that defined by the spectrum of natural environment and communal life which characterizes the wonderful setting of the site.
| | |
| --- | --- |
| LOCATION | Aranya, Qinghuangdao, China |
| DATE | Design 2015/11-2017/5 Completion: 2018/8 |
| CLIENT | Aranya |
| PROGRAM | Residential,Recreational |
| AREA | 328.26㎡ |
| STATUS | Completed and occupied |
| DESIGN TEAM | Wang Shuo, Zhang Jing, Li Danlei, Yang Shangzhi, Cao Shibiao, Xue Xiaofei, Zhang Yue,Sun Qingfeng |
| STRUCTURE CONSULTANT | Liu Lichuan |
| LIGHTING CONSULTANT | Han Xiaowei |
| PHOTOGRAPHER | SONG YU MING, HIROMATSU MISAE / RUIJING PHOTOGRAPHY |