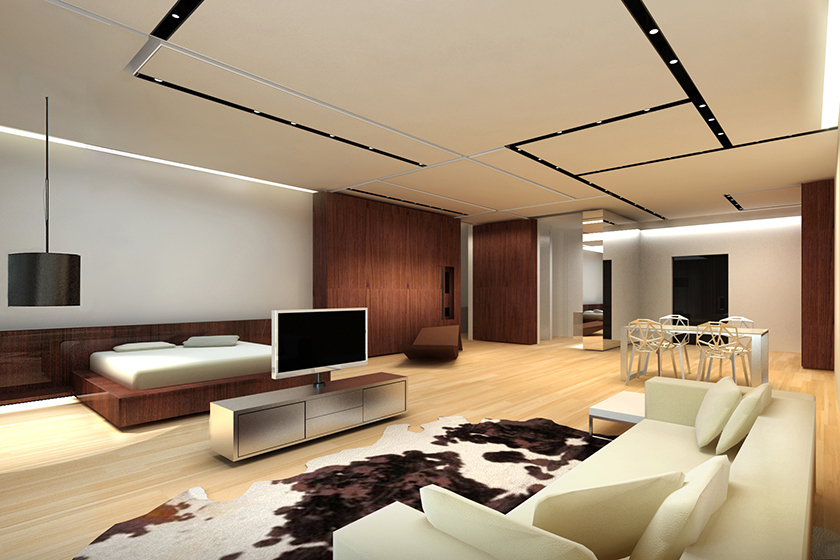 O-1-2 Apartment
flexible apartment prototype
As an experimental model developed from the RESET Apartment, this show unit is designed to be adaptive using a simple ceiling track system. Based on the similar concept, the studio unit can switch from its natural condition – an empty rectangle space of 8.4m x 10.5m, to the condition that is ideal for the sales – a 2-bedroom apartment, while it also offers 4 other in-between conditions with customized spatial arrangement for use.
To this end, all functional elements are condensed into 2 sets of sliding wall-height panels/furniture, which on the initial condition, rest at the corner of the studio - sitting together with other service function, i.e. bathroom, shower and kitchen. These panels/furniture are quite handy to be slide along the ceiling track, and divide space according to the combination of their arrangements.
While each of the element serves as a spatial partition, it is also functional furniture: bookshelf / TV wall/bedroom pivot door/bathroom pocket door, which make the transformation a "playful" process, instead of simply stiff movements.